Mission and Purpose
APASA strives for the following:
Promote the general welfare of Asian Pacific Islander (API) staff, faculty, and students at the University of California, Berkeley
Strengthen the professional and social networking between API staff and faculty, the Berkeley campus community, the University of California systemwide, and the general public
Encourage the recruitment, hiring, promotion, and retention of API faculty, staff, and students
Review and assess campus issues and their impact on the API campus community
Act as an informative and proactive organization to address, develop, and influence policy recommendations that affect the Asian Pacific Islander community on the Berkeley campus
Connect to the (API) community beyond the Berkeley campus
---
Goals
Promote Inclusivity
APASA will increase membership engagement to less "visible" API staff and allies to recognize our API diversity, as well as maintaining a strong relationship with our current members. We will offer leadership opportunities through participation in subcommittees and panels, promote events that meet the needs of our constituents such as staff/faculty community building events and professional development programs.  
Professional development
Along the lines of increasing membership engagement, APASA will provide professional development resources for our membership through a series of brown bags, workshops, scholarship opportunities, and informal mentorship and networking opportunities. By providing these resources, we hope to support the advancement and promotion of API staff/faculty as well as enhance their visibility and recognition.  

Advocacy
Develop awareness and education for our API staff community, especially through our current campus climate changes and through campus bureaucracy.  This includes providing visibility for for our API staff to leadership roles on campus.
Identity Development
---

What does it mean to be an APASA general member?
There are various levels of involvement

Opportunity to build community with other API staff on campus

Hear first-hand of API related news happening on campus

Attend professional development, social, and career-focused events

Be a part of a large network of staff across campus
For anyone that wants to attend one of our steering committee meetings to learn more about us, feel free to email apasateam@gmail.com
---
Sponsor
Sidalia Reel, Director of Staff Diversity Initiatives
---
API LEADER PANEL
APASA is proud to bring 4 inspiring API leaders to our campus!
API Leader Panel - Brown Bag
Friday, June 23rd
Noon - 1:30 pm
103 Sproul Hall - Presentation Room
Bring your lunch and join us for an open conversation with 4 API leaders. They will share experiences of navigating through their institutions and how they became the leaders they are today. They will also offer sound advice for ways we can develop both professionally and personally.
We want to address any questions you may have for the panelists. Please complete this form and we will do our best to answer as many questions as possible. We ask that questions are submitted by Friday, June 9th.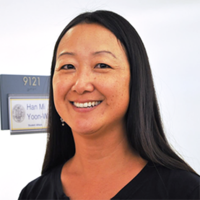 Han Mi Yoon-Wu
Director, Undergraduate Admissions
University of California Office of the President
Han Mi has worked in admissions at the Office of the President for nearly 17 years and was appointed Director of Admissions last October.  During her tenure at UCOP, she led the applyUC project which modernized and streamlined UC's undergraduate admissions process, eliminating the paper application and creating an online model that has been recognized across the country. She has continued to champion on-going improvements to make the application easier and accessible for students so as not to be a barrier in the path to UC. Han Mi has also effectively managed the pre-admission verification program, Eligible in the Local Context (ELC), fee waiver program and the student referral process. Moreover, during the past two years, she has played a vital role in assisting campuses achieve significant and important milestones in admissions and enrollment. Prior to coming to UC she worked at Northwestern University in Student Affairs and the University of Illinois in Chicago in the College of Education. Han Mi holds degrees from Drake University and Stanford University.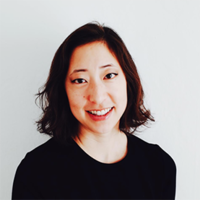 Jenny Kwon
Special Projects Administrator
Office of the Chancellor, UC Berkeley
Jenny Kwon is the Special Projects Administrator in the Chancellor's Office. Reporting to the Associate Chancellor/Chief of Staff, Nils Gilman, Jenny provides analytical, communication, and project management support for a wide range of projects, initiatives, committees, and working groups. She takes the lead in assigned areas for policy and program planning, development and administration, and research analysis in support of a broad array of initiatives directed by the Associate Chancellor.
Jenny completed her undergraduate degree at Berkeley, and later received her Masters in Education from Harvard, Masters in Library and Information Science from San Jose State University and Doctorate in Education from UC Davis. Jenny has a strong affiliation with the Berkeley community; over the past ten years, she has worked as an Academic Librarian, Director of Career Development Programs, and, prior to joining the Chancellor's Office, Assistant Director of Staff Diversity Initiatives in the Division of Equity and Inclusion.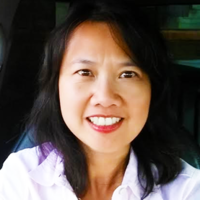 Jocelyn Surla Banaria
Assistant Director
University of California Academic Senate
Dr. Jocelyn Surla Banaria was born in Pampanga, Philippines.  When she was two years old, she immigrated to Chicago, Illinois.  Then, she lived in Fremont, California from 3rd grade to high school, and graduated from American High School.
Dr. Jocelyn has committed her career to improving higher education and access for students.  She graduated from UC Berkeley as a Development Studies major with the goal of working for the United Nations or in the Philippines.  BUT, Dr. Jocelyn developed a love for helping college students.  As a shy student, she was selected to be an orientations counselor at Cal where she was required to engage with many individuals from students, parents, administrators, and faculty. This is where her passion started – the passion that led to a 25+ year career in college administration.
Dr. Jocelyn worked at Cal and Cal State Hayward (now called Cal State East Bay) helping students choosing their courses and starting clubs.  She also completed a Master's in Counseling with an emphasis in higher education.  Her Master's thesis focused on college recruitment for Filipino Americans.  Dr. Jocelyn then completed her Ph.D. in Education from the University of Hawaii at Manoa.  Her award-winning doctoral dissertation looked at how Filipinos and Native Hawaiians succeeded in college.

Currently, Dr. Jocelyn is a 10-year Alamedian resident, works with the UC Academic Senate, where she works with faculty to develop policy for the betterment of the UC system.   She also has 3 daughters and a loving husband, develops women leadership programs, coaches young people on college admissions, and plays softball.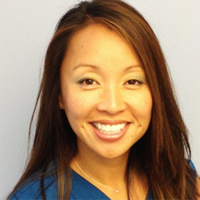 Tammeil Gilkerson
President
Laney College
Tammeil Gilkerson is currently the president of Laney College in Oakland, California.  Prior to her current role, she served as vice president of academic and student affairs at Contra Costa College and as the first diversity, inclusion and innovation officer for the Contra Costa Community College District.   Tammeil has also served as the vice president of academic affairs at San José City College and dean of counseling and matriculation at Evergreen Valley College.  Tammeil began her community college career as a faculty member in psychology-counseling at Chabot College, serving as the coordinator for the TRIO Student Support Services program.  In addition to her work in community colleges, Tammeil served as the Academy and Education Policy Director at The Greenlining Institute and in positions at UC Berkeley in the Office of Student Life and the Early Academic Outreach Program.  Tammeil holds a bachelor's degree in history and master's degree in counseling with an emphasis in marriage and family therapy and pupil personnel services.  She is currently completing her doctorate in educational leadership and lives in Oakland, California.
---
Sunny low award 2017 recipients


Award Background
This award is named after Sunny Low, long-time staff member of UC Berkeley and co-founder of APASA.  This award shall honor a staff member at Cal who has demonstrated outstanding service and commitment to the campus community.  The recipient of this award shall have made a positive impact on the API community in the areas of service, mentorship, and equity & inclusion, and will be selected by a panel including Sunny's family, past award winners, and retired UC Berkeley staff.
About Sunny Low
Sunny Low was a beloved Cal staff member, APASA leader, husband and father.  Sunny dedicated his services to Cal for more than 30 years, retiring as associate registrar in 1992. He passed away in 1998 after battling Multiple Myeloma.  During his tenure at Cal, Sunny mentored many staff members on campus and was a strong advocate for Asian Americans.  He is remembered for his service, advocacy of diversity and inclusion, kindness, honesty, work ethic, and leadership.  The Sunny Low award was established by APASA in 1992 in Sunny's honor.
 APASA Sunny Low Award 2017 - Dr. Glenn DeGuzman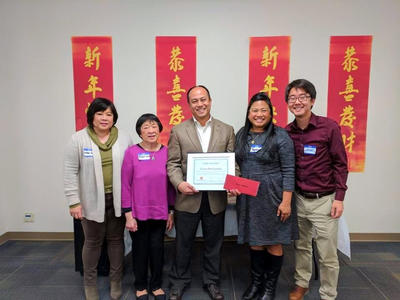 1. Glenn has historically and currently is very involved with service work with the Asian Pacific American community. Historically, Glenn served on APASA as the past Communication Chair and Financial Chair. I know he pushed hard for fundraising efforts and even helped start the annual Halo Halo fundraiser and the Amphora Olive Oil sale (Glenn knows the owner). Currently, despite his senior level position and crazy busy calendar, Glenn still tries to attend and help out APASA. For example, when possible he adjusts his schedule to take his staff to the halo halo fundraiser as part of his standing meetings, attend the brown bag lunch now and them. He has contributed to the silent auction by hosting a barbecue/shopping excursion in his home (which is quite costly...I know since I helped him plan and cook), participated in the auction as well by bidding, and he also has even entered cookies in the APASA baking contest! 
Glenn is also VERY involved on the national level and the Asian Pacific American Network (APAN) with ACPA, a national professional association. He was the former Chair of APAN. He contributed a chapter in the 2012 book, "Asian Americans in Higher Education." He always helps them when asked. Currently, he was asked to help with the organization and their financial situation. He became the inaugural Financial Chair for APAN in August 2016.

Currently, Glenn is very involved in his home community. I know historically, he does a lot of leadership and diversity keynotes at other colleges. In fact, he was the Filipino Grad Keynote speaker at UC Berkeley several years ago. More recently, I know he gave a motivational speech for the Livermore Cub Scouts and consistently hosts/MCs at many Filipino-American Community events in Livermore such as their Fil-Am Holiday Festival and Spring Ball. Currently, he is trying to organize a workshop for Filipino high school students on preparing for college applications.

Glenn is a tremendous mentor. Glenn's mentorship extends to API community members, APASA Members, staff, peers, students and external professionals
Many have gone to him for career advice and personal advice. I have seen Glenn create internships for people at UC Berkeley.
His efforts to help people advance in their careers is an example of someone committed to inclusion and equity. He fights so hard to ensure that APIs and other staff members are given a chance to advance by providing them with knowledge, advice, and opportunities to grow. He also is very committed to recognition. In fact, during my 11 years here, Glenn was the first person to nominate me for an award for my efforts, which I am so happy to receive. He shines a light on the great work that people do that can be overlooked. He is always thinking of others, helps us reflect on our strengths and talents, and giving all of us an equitable chance to succeed and be recognized.

I believe he is deserving of this award in the name of APASA Sunny Low Award 2017 because he represents someone who consistently demonstrated over the many years: service, mentoring, and his love for advancing the API community and others at UC Berkeley, Livermore, and beyond. He touches everyone he speaks to. 
Outstanding Mid Level Award – Kun Yang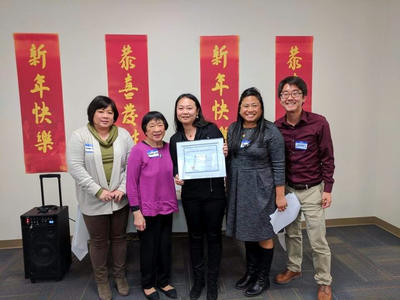 Kun's contributions to programs or projects which positively impact students, staff, and/or faculty:

Kun has served as Learning & Develop Consultant and Administration Support to the Dream Big, Plan Big, and Go Big Staff Strategic Initiative on workplace culture for 3,000+ employees in Division of Student Affairs.
Led survey team in designing and launching the 1st survey to evaluate current work culture utilizing the Great Place to Work Trust Model. Where she was charged to analyzed data, generated reports, and provided recommendations, which served as the foundation of future culture work. 
Kun led the Divisional recognition program - Thanks to You Spotlight Award, which recognizes staff who are "living" Student Affairs values to make Berkeley a more awesome workplace. Since the program launch 2 years ago, 400+ employees were nominated by their colleagues. 

Kun was also on the Stay Day Student Experience Conference Planning Committee in 2015 and 2016. These campus wide conferences provided professional development and networking opportunities for 800+ student service professionals and administrators. It also provided staff members (like myself) the opportunity to present on critical topics in higher education and give back to our community. Kun was also the welcome keynote Pecha Kucha speaker at Stay Day 2016.

Kun volunteered APASA events since she started working at Berkeley in 2014. In 2015, she was elected as the External Relations Chair. She collaborated with APAHE to offer two fellowships to Berkeley APASA members for attending the conference and organized workshops on how to submit proposals. She also bought off professional opportunities to APASA from both on campus and local communities. As an Education & Advocacy Co-Chair in 2016 Steering Committee, Kun organized Race Talk Series and Guest Speaker series to improve awareness of issues related to the API community in support of APASA's mission.